The camera can shoot the earth rise and detailed features of complex crater from slant view, and the image is useful as public information.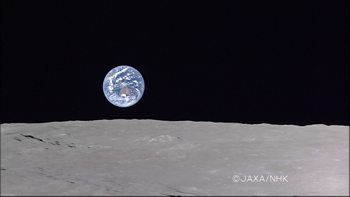 At the CCD device, pixel defects (white blemishes) generate by space lay, so, it is expected the cyclic observation makes clear the effect of the space lay around the moon orbit.
It is difficult to protect the CCD from the space lay. So we have been developed the grand system be able to compensate the white blemishes of max 20 thousands from the pick-up image.