Magnetic anomalies on the Moon
There are many magnetic anomalies on the Moon where the field intensity is stronger than ordinary regions (Figure 3). We shall perform the high-precision observation to give more detailed map of anomalies in wider regions, enhancing the study of the magnetic anomaly bearing mechanism and of the existence of the ancient lunar magnetic fields.
Figure 2: Example of the lunar magnetic anomaly
(Reiner Gamma region on the near side).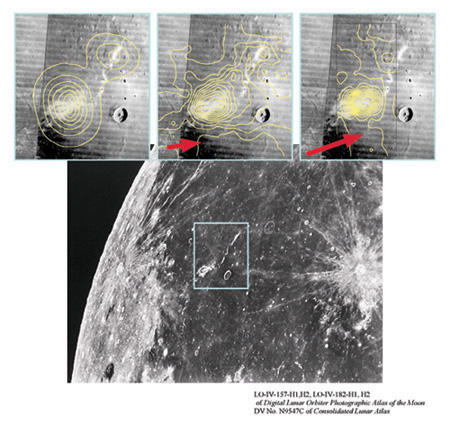 Major Specification